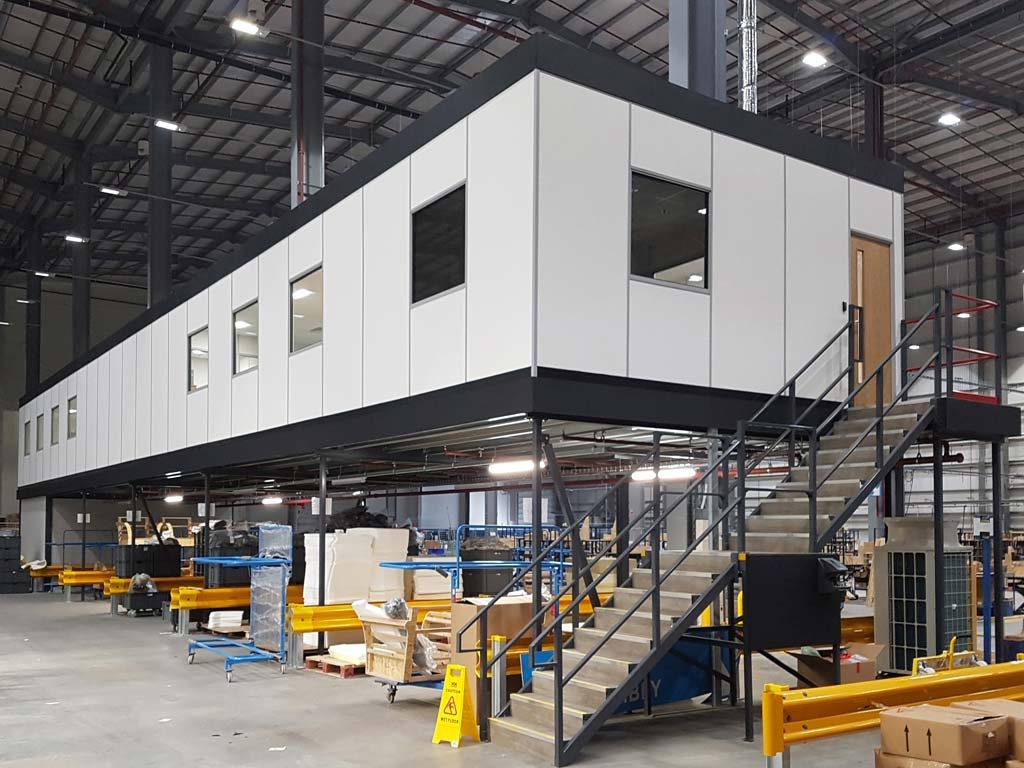 We are providing office mezzanine floor in dubai, Sharjah, Abu Dhabi and all other part of the emirates. If you are looking to make an office space within your new or existing warehouse, we can here for you. We provide the design and installation in a best way for our client satisfaction.
We'll meet you at your premises, complete a survey and come back to you with a comprehensive design and quote that works with your budget. So whatever office facilities you require within your warehouse. From open plan offices and meeting rooms through to breakout areas and kitchens, we've got you covered.
From design through to installation, our expert team of designers, project managers and installers will ensure that your office mezzanine floor project is implemented on time, on budget and specification
What is the procedure for the office mezzanine floor in Dubai and other emirates in UAE?
Survey & Quotation
We have to complete a site survey In order to provide an accurate design and quotation for your project. This will allow us to determine what's involved with the project and enable us to create a design which is in-line with your requirements and budget. We are doing the survey without any charges.
Design & Build
We are specialized in designing and build solutions for office mezzanine floor. We do all aspects of the project from your office partitioning and flooring requirements through to all plumbing and electrical needs.
Project Management
During the construction of your project you will be allocated your very own Project Manager who will be your point of call throughout the construction phase. They will be on hand to answer any questions you may have and will ensure that your project runs smoothly and is completed on time and on budget.
Health & Safety
We have broad experience in delivering office mezzanine floor projects and take the health and safety of our clients and installers very seriously. We will implement your project in a very safe manner and comply with all current legislation.
Why to choose us?
If you are looking office mezzanine floor in Dubai with good design, We sure that your search ends with us. We served many clients with a variety of designs with quality on office mezzanine floor and other mezzanine floors like retail mezzanine, industrial mezzanine, rack support mezzanine, and steel structural mezzanine floor in Dubai and other emirates in UAE. Contact us at +971528078039 or email us on info@foursqrllc.com for a no-commitment free quotation. We also give you a space to visit or send you a quote via email. Our team will be available for 24/7 to cover all your needs.
Gallery
The best thing about partnering with Four Square Steel Construction Contracting LLC is that we are your complete solution for all types of mezzanine floor construction in Dubai, UAE. Learn more about our services.