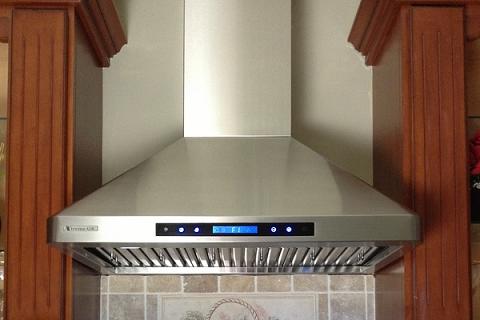 We are kitchen hood supplier in dubai and other emirates in UAE. So, we remove the complexity of dealing with various suppliers with its capability to provide 360-degree foodservice options to meet the specifications of your commercial kitchen. We specialize in providing kitchen hood that suit your needs. Our project begins by starting with designing stage, procurement and supply, custom fabrication, project management, as well as technical support and maintenance.
Do You Need Technical Design Support?
We are providing design solution equipped with cutting edge technology and design equipment to come up with even the most complex layouts and concepts for the satisfaction of our customers for the customer requirement. When designing your ideal kitchen hood, we always consider creativity, functionality, efficiency, durability, work-flow and safety. If you have a vision of what you want for your space like, we take your input completely and ensure your specific needs and concerns.
How Our Project Management Complete Kitchen Hood?
Many years of experience, we fully understand how your world functions. With us, your business objectives come first. Our project management team is hundred percent hands-on every step of the way. We provide solid support in the entire journey from planning, procurement, delivery, installation, testing and commissioning, and handover. We employ the best policies and procedures in place while organizing and executing your project.
One of our best practices is that we use an online project planning or collaboration management software that enables us to complete our projects much faster on time. Our technical team have been investing their time for various projects and acquiring complete knowledge and understanding about various projects. Our design team have been conceptualizing in an effective manner. So, our teams are well equipped and effective in their respective areas of expertise.
Once we know your budget, we apply our complete skills so that all our inputs and resources are maximized. We will work with you to design your ideal kitchen and ensure the products and carefully coordinated to arrive on site within the agreed timelines. we are also doing the kitchen hood maintenance in dubai and all over the UAE. Our parent company www.blueflamedubai.com is providing a kitchen hood fire suppression system. so for more details go through the company.
Why to choose us as a kitchen hood supplier in Dubai?
If you are looking for high quality and good design for kitchen hood supplier in Dubai, we sure that your search ends with us. We served many clients with all types of kitchen hood supply in Dubai and surrounding counties by ensuring the quality, maintenance with affordable services. So, contact us at +971528078039 or email us on info@foursqrllc.com today for a no-commitment free quotation. We also give you a space to visit or send you a quote via email. Our team will be available 24/7 to cover all your needs.
Gallery